Your creative juices are flowing and you're raring to go on your next photo shoot...
But you don't have any models.
Your go-to friends are busy, and right now you don't have a steady stream of portrait photography clients knocking on your door. Maybe you're new to portraits and not sure where to begin! So, now what?
How to Find Portrait Photo Subjects
Reader, reacquaint yourself with Instagram. A great way to find willing portrait photo subjects is through hashtag searches. There are plenty of bloggers, models, local entrepreneurs, and independent brands that would love to work with you, but you just need to reach out.
So what hashtags should you use? Searching #francemodel or #usablogger isn't going to help much. Narrow in on your location, and then add that to the tags. So, if you're from San Diego, try #sandiegomodel, #sandiegofashionblogger, #sandiegoblogger, or #sandiegoentrepreneur. Peruse the listings until you find someone that strikes your eye, and then shoot them a message.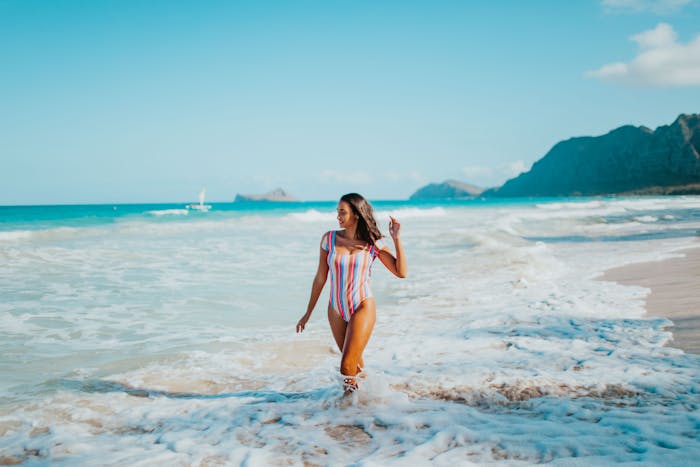 Reaching out to Photo Subjects
What should you include in the message? First and foremost, don't be weird! Be genuine and tell this local model/brand/blogger why you would like to work with them.
Explain the purpose of the shoot, include a mood board of images that are close to the look you're going for, and make sure to include that the shoot is TFP. ("Time for print" or "Time for portrfolio," which means neither of you are paying each other.)
You should also include your turnaround time, as well as how many photos your subject can expect to receive from you. Lastly, and most importantly, let your subject know that they are free to bring along a friend. Being a model can be risky, so let them know that they are safe with you!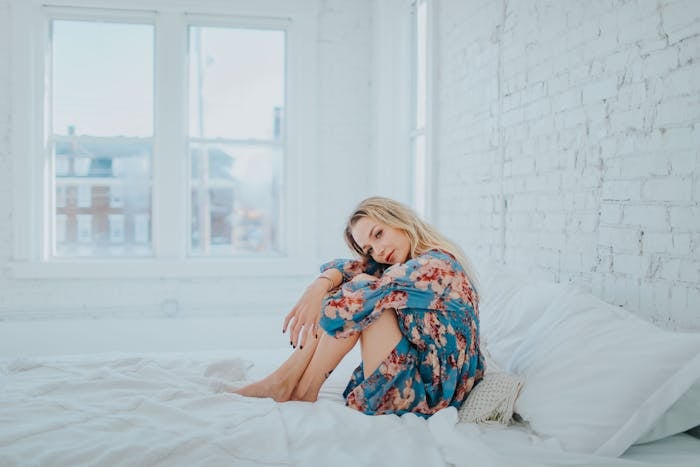 How to Work with Portrait Photo Subjects
Before the Session
Before a session, I always encourage my portrait clients to stick to outfits that they know. Wear clothing that is comfortable, and not something they'll be tugging on and adjusting. If they're uncomfortable in their clothes, they'll be uncomfortable in the photos.
When you arrive at your session, it's important to set your subject at ease right away. Before I start shooting, I always take a moment to explain the process to my clients.
If I'm photographing a couple, I tell them to treat this photo shoot like a date and I'm just the third wheel. If it's a family, I tell them it's okay if their kids don't always look at the camera. Always over-communicate so your client or subject knows exactly what to expect over the next hour or so.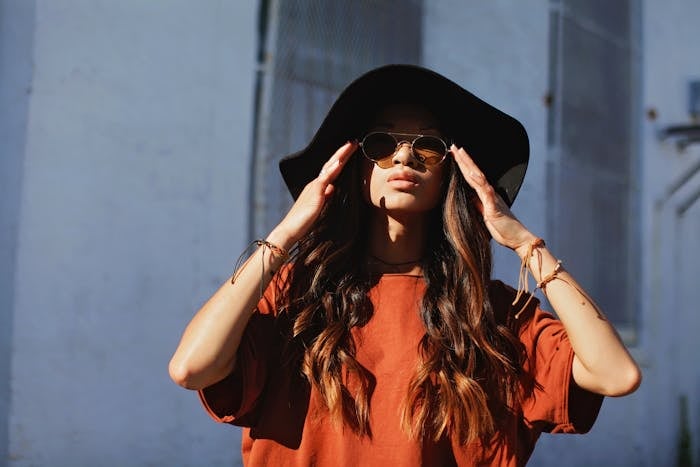 During the Session
Next, I direct my client into a simple situation. If it's a couple, maybe it's a long hug. If it's a model, I'll start with some head shots. Whoever it is, don't jump into your craziest idea first! Ease your subject into it.
Especially if your subject isn't used to being in front of the camera, you should be offering constant feedback. There is nothing—and I cannot stress this enough—nothing more uncomfortable for your subject than silence. Being on the other side of the camera involves so much vulnerability, that when we as photographers remain silent, it can unknowingly cause uncertainty and awkwardness in our models.
So what do we do? We speak up! It's my personal mission to make sure that every person walks away from our session feeling amazing about themselves. It's my job to be their hype-woman. Not only does the feedback, encouragement, and "Ow! Ow!s" bring positive energy to the session, it also boosts your subject's confidence, which improves the quality of your final image.
Making a connection with your subject or client should be at the top of your list of things to do, right there next to checking your equipment and formatting your memory card.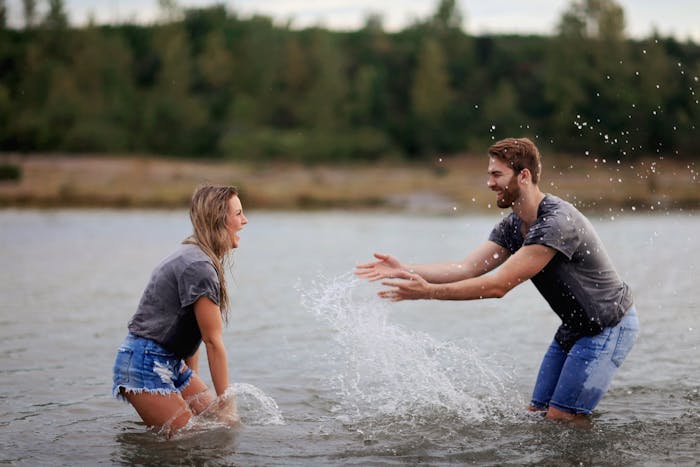 Directing Your Portrait Photo Shoot
What if your subject just isn't super great at posing? Or what if you know your model is feeling uncomfortable when they look at you with those deer-in-the-headlights eyes and say, "Um, what should I do with my hands?"
It's a photographer's job to be a posing pro, in addition to taking the photos. (Who knew, right?) Posing direction all boils down to two things: research and memorization.
Research which poses look good. What angles flatter, and what angles don't flatter? Make it your business to know exactly how to make every body type look gorgeous.
Whether it's Pinterest, magazines, or Instagram—scroll, scroll, scroll, and memorize the angles and poses that really work for the subject. So that the next time your model asks you what to do with their hands, you can give them three or four different ways to position their hands in a natural way.
Finally, I always like to ask my subject if there's anything they want to try that we haven't done already. To be completely honest, most of the time people say, "No, we covered it!" But once in a blue moon, my subject has a golden ticket idea. Never assume that you're the only one with the creative power.
Be open to trying new things, and the results will surprise you!
After the Portrait Session
Always over-communicate with your clients. Even if you already told them how long they can expect to wait on their finished photos, say it again before you drive away. Verbally reinforce how much fun you had with them and how great their photos came out!
It's easy for us as photographers to forget how excited and anxious our clients are waiting on the other side for us to finish editing their photos. So if it's in your power to do so, send them a sneak preview to tide them over.
If you feel like going the extra mile, you can also send your subject a small gift card to their email as a thank you. If the session is TFP, this can be a nice touch that will make it all the more likely for that model to work again with you in the future.