Evgeny Tchebotarev got his first camera almost 20 years ago, in 2001: an Olympus 3040Z. He was instantly hooked on photography, soon upgrading to a Canon EOS 30, and publishing a few images in a Toronto magazine. ("I was never that lucky since," he says.) In 2003, as a university student, Evgeny founded 500px as a LiveJournal community for photographers to share their work. In 2009, 500px became a fully-fledged website, and today it's grown to a platform used by millions of photographers around the world.
Photography has remained a personal passion for Evgeny, and he continues to shoot frequently. In 2018, he moved on from the company he created to join Skylum, the US-based software company behind photo editing programs such as Luminar.
We called Evgeny in Tokyo, where he's spent the past nine months helping Skylum grow its Japanese market. He's currently gearing up for a move to Taipei, both for business and personal reasons—his girlfriend lives there, he tells us, but he'll also be working to expand Skylum's reach in Taiwan. We talked balancing photography and work, Skylum's latest projects, and his advice for emerging photographers.
All photos are courtesy of Evgeny, and you can find and download more of his picturesque Japan shots at his Pexels profile.
Pexels: What gear are you using lately?
Evgeny Tchebotarev: For the last three years I have been living a nomadic lifestyle—working and living in Asia, from Taiwan and Indonesia to Japan and China—and thus the simplicity, size, and weight are important factors for me. I bought a Fujifilm X-T1 and later switched it to X-T2 to travel with. The new X-T3 is very tempting, but I prefer to simply use what I have. With just a couple of prime lenses, it provides a very light package that I can carry almost anywhere. For other times, I rely on my phone.
What's it like balancing your own photography with a busy career?
Back when I was just starting to build 500px, I had to make an important choice: Do I want to help my own career by becoming a pro photographer (I was shooting fashion, commercial, and landscapes at that time), or do I want to help thousands of other photographers by building a platform for their self-expression? I chose to focus on 500px, and built it to help millions of photographers worldwide. At that time, my own photography took a back seat, and became a hobby. Now, I keep on taking photos, but it's still a hobby—I just do what I love, and do it at the times when I get to travel for work.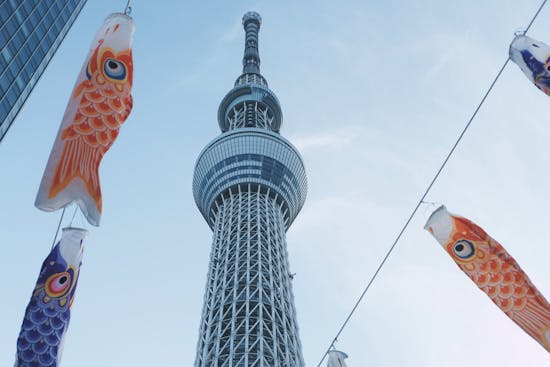 Do you have any advice for people looking to get started with photography but aren't sure how it can fit into their schedule?
There's a reason photography is one of the world's most popular hobbies. It doesn't require anything but the will to go and create new things. You can shoot with your phone, or you can invest in various cameras and lenses. What matters is that you can create something, and only your vision matters in the end. So, having a phone is more than enough to get started, and just experimenting with subjects, places, time of day, or various apps you use can make you a more creative person!
Could you tell us a bit about your work at Skylum?
I got super lucky to be connected to the Skylum team. We collaborated on a project between 500px and Skylum back in 2015, and I was amazed by the speed and quality of decision making at the team. In 2017, when I was in Asia travelling and consulting companies, I got reconnected to the CEO at Skylum, and we started a conversation. In 2018, I joined the team as Vice President of Growth, Asia. My role is to open up new markets for Skylum—we started off in Taiwan, where I was based, and later I moved to Tokyo to open up the Japanese market.
A lot of photographers in Japan are very conservative, so they don't like drastic changes, but after seeing Luminar or Photolemur in action, most photographers realize how much easier and fun photography can be. Going to new markets is challenging, but that's what I like. So after we set up the basics in Japan, I went on to start our sales in China, probably the world's most difficult market to enter. I like the challenge, and am willing to learn and apply these learnings constantly.
How do you see Skylum changing photography?
Skylum is on the forefront of a dramatic change that is occurring in the field of photography. At last, artificial intelligence and machine learning (ML) are advanced and accessible enough that we can harness the power of these technologies. Skylum is investing heavily in these technologies, through its AI Lab, to make complicated and time-consuming tasks as easy as moving one slider. A lot of changes in photography will come not through physical advances, but through computational photography, which is an extremely important field for Skylum to produce future advances in.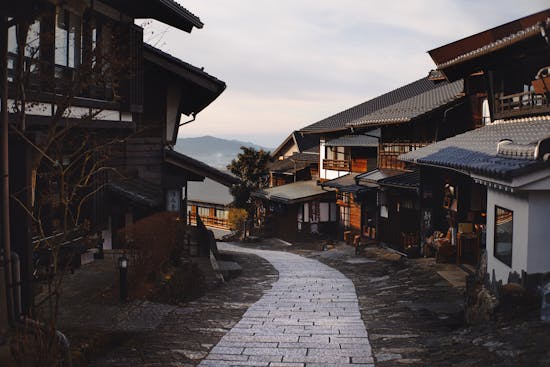 What role do you think AI will play in the future of photography?
We are finally at the stage where AI tech can produce valuable features that ease photographer's workflow. At 500px we built image and object recognition tech using ML and neural networks, which helps photographers save time tagging their photos. At Skylum, we are naturally focusing on the editing workflow—anything that used to use complex adjustments or masks, or multiple steps, is now available for everyone with just one click.
Current experiments with AI might mean that you will be able to climb a mountain and take a picture of the valley during the day, and AI can "suggest" how the photo might look at night. On mobile, night vision with Google Pixel 3 phones is a prime example of a useful AI that benefits millions. As AI matures, individual AI technologies will start converging into a "general photography AI," helping photographers crop, adjust colours and contrast, tag, and even share effortlessly.
How do you see free imagery impacting the photography world? What role do you think it will continue to play?
I believe the markets are now converging faster than before. The photo stock industry is changing. If we take a long outlook, you can see that the prices have been plummeting in the microstock segment for some time. Yet, on the top end of the spectrum the pricing is now higher than it has been before, but the power shifts from professionals—people who simply produce required content—to people with reach (influencers), and that is the power shift which photographers who are publishing on Pexels can capitalize on. It's an exciting time for people who are creative, entrepreneurial, and the ones who can take bold risks!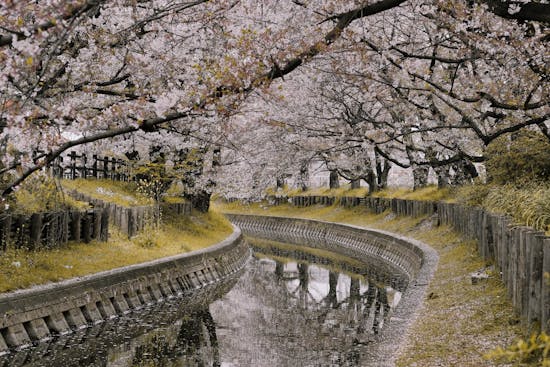 What advice would you have for emerging photographers looking to succeed in the industry?
The industry has changed dramatically. One cannot simply repeat what others are doing; you have to create new, original content. That what matters. It is also important to find new platforms—it is progressively harder to become popular on Instagram if you are starting out in 2019. So it's important to find new fast-growing platforms, and "own" them. In order to succeed in this industry today, which by some measures has over 1 billion people, it's important to have original content, consistency, and reach. One, or even two of these things, would not be enough.
What photographers currently inspire you? (Friends, photographers from history, anyone.)
In the context of the previous answer, it's almost nostalgic that we know individual photographers from the past, such as Henri Cartier-Bresson or Diane Arbus. I suspect it would be a lot harder for them to stand out today. Today, everyone goes to the same places, shoots the same models and places, which led to the rise of #instarepeat movement.
There are a few people who push the art further today, such as Daniel Kordan, who takes landscape photography to an art form. I was lucky to travel with Daniel, and admire his resilience and passion for nature and photography. I wish there were more photographers who were truly kind hearted and open about their art!