Welcome to Hero of the Week, an ongoing series sharing stories from some of the best photographers in the Pexels community.
Today we're meeting Matheus Viana, a photographer and student based in Brasil. We loved Matheus' simple, minimalistic images as soon as we came across his Pexels profile, so we got in touch to learn more about his photography. Matheus is a trainee editor in the communication sector of the International Relations Department, and is also studying for a bachelor's in letters — editorial processes at the Federal University of Minas Gerais.
How long have you been taking photos, and how did you get started?
2016 was a year full of ups and downs in my life, and photographing was the way I found to establish emotional balance. It was through photography that I began to observe the world instead of just seeing it, being more and more aware of the details that used to go unnoticed in the daily routine.
What gear do you use?
I take my photographs with a smartphone. I share my project through Instagram—it's through it that I try to find the balance between the limitations of the equipment and how to compensate these with creativity.
What's your favorite type of photo to shoot, and why?
When I started shooting I still had no criteria for the subject of my photographs. Over time I got closer to some styles that attracted me more. Today, I identify with a lot of photos of architecture, nature, and minimalism. I also became very attached to daily life street photography.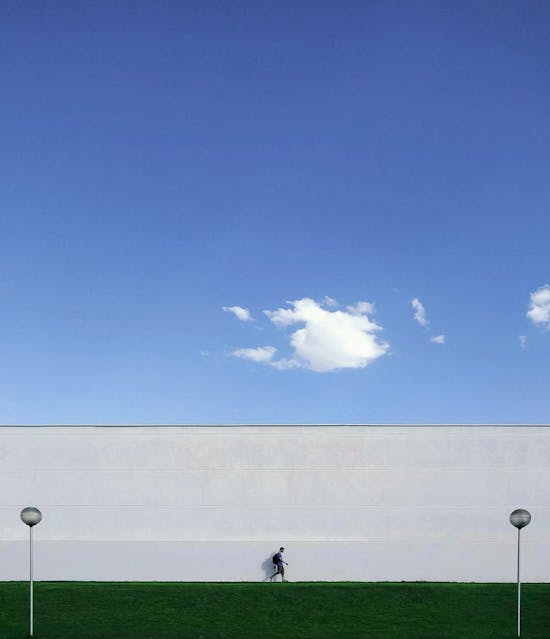 What inspires your photography?
I learned to enjoy the breeze that blows the water from the spring and refreshes the face, the aroma of the flowers that bloom in the morning and fade at dusk, and also all the magnificences that the human being is capable of building.
The world is a place full of infinite possibilities and now I allow myself to experience each one of them and to have many stories to tell, through the photographs; and in order to share with a little of myself, I hope that in some way it can inspire so many others that they just need a little stimulation to explore what's best around them.
Follow Matheus on Pexels and on Instagram at @prismattco.
Pexels Heroes is our invite-only community of the top photographers on Pexels. Find out more and apply to join here.