Instagram has come a long way from just being that place where you shared pics of your cat or what you had for lunch.
While it remains a visual-first platform, it's also now a global commercial marketplace where businesses and individuals can promote their products and services. With more than a billion Instagram users worldwide, there's endless potential to get your brand and work discovered by new customers and clients.
That said, in order to make maximum impact, you need to know how to use Instagram's marketing tools to their full potential. Because—spoiler alert—these go far beyond just posts and hashtags!
Here, we asked our friends at social media scheduling app Plann to walk us through how to use some of Instagram's lesser-known tools like a pro. Whether you're a creative, business owner, or entrepreneur, they'll take your online presence to the next level.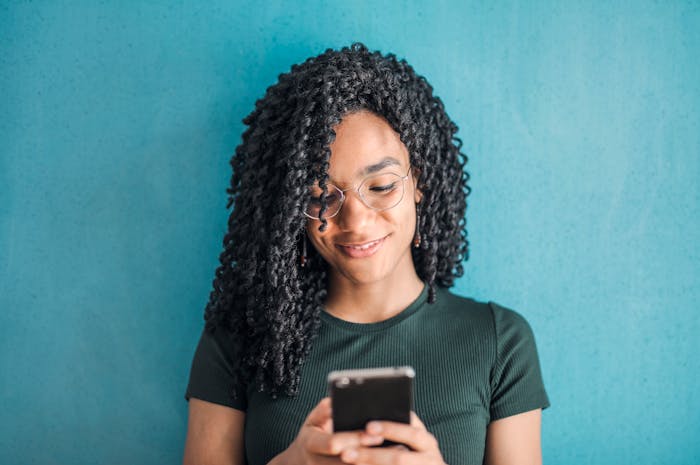 Generate engagement with stickers
Stickers aren't just for kids! These are an excellent way to create conversation around your stories and send your engagement through the roof. Instagram has been slowly but surely adding to their suite of stickers for Stories posts, giving users new ways to connect with their followers.
Some of our favorites include:
Poll: This allows you to ask your followers to weigh on their opinion on a particular issue—whether it's asking if they're more of a coffee or tea person, or which of your photos they prefer. You can then also share the results to your Stories.

Questions: This sticker invites your followers to ask you questions, which you could then answer on an Instagram Live, IGTV, or Reels video.

DM me: This invites your followers straight into your direct messages, where you can continue a 1-1 conversation with them. This is the best place to turn them from followers to customers

Countdown: This is a great way to add a sense of urgency to an offer or sale you're promoting.

Share small business: A new sticker introduced during Covid-19, this allows you to share an Instagram account you love by posting a preview of their three most recent posts to your Story. It's a great way to spread the love and who knows, they might even return the favor by posting you on their Stories, too!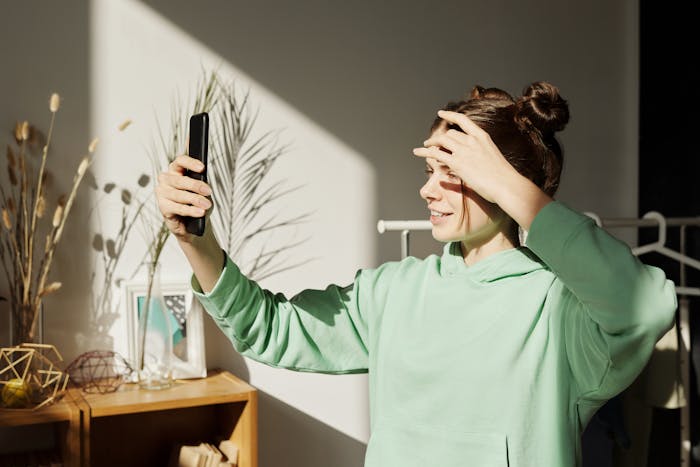 Convert casual browsers into buyers with the Shop feature
You don't necessarily have to direct your followers onto your website or online shop for them to buy from you. They can purchase directly from your Instagram posts, thanks to the Shop feature!
Available to eligible accounts (you must live in a supported region, have a website domain you sell from, and have a business or creator account) this sits on your profile in a tab that says View Shop.
You can either link this to a third-party eCommerce shop like BigCommerce or Shopify, or add to your product catalog yourself using Facebook's Business Manager tool.
Once you have your shop approved and set up, you can then tag your products in your photos—similar to how you might tag people in your photos. If your followers tap on this, they'll see a short blurb with the product name and price and will be able to click to shop.
You can also use the Shop sticker in Instagram's stories to draw attention to your product. It's an awesome feature that removes one step from the purchasing process, making it way easier from your followers to buy from you!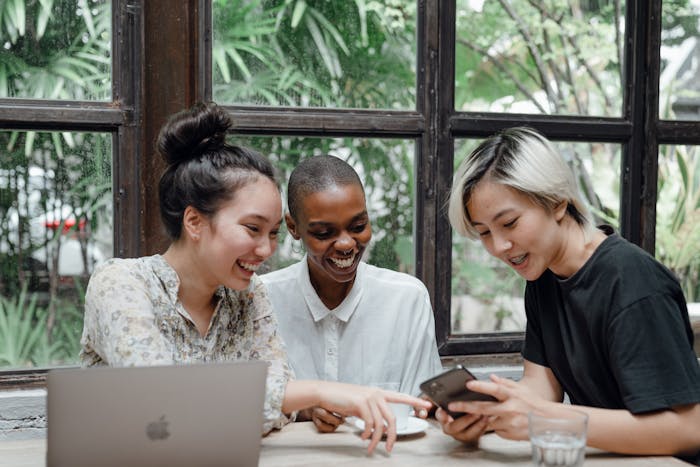 Jazz up your Stories with filters
The beauty of Instagram stories is that they can be more raw and unpolished than the photos on your feed—because they disappear after 24 hours! But that doesn't mean you shouldn't spend time getting creative with your Instagram stories.
Experimenting with some of Instagram's editing tools can really make your Stories stand out among the pack. This means your followers are far more likely to stop their aimless scroll and keep watching your Stories (or even navigate back to your profile to learn more about your work or brand).
Instagram's AR (augmented reality) filters are a great way to have some fun with your stories. These range from subtle filters to elevate the aesthetic of your photos and videos, to bold and colorful patterns and even interactive elements. While you could once only capture these in camera mode, you can now add a range of Instagram's AR filters to photos and videos that are already on your camera reel.
If you're handy with tech tools, you can even create your own branded filters using Spark AR Studio. These would then be added to Instagram filters library for other people to use—which is a great way to explode your brand visibility and reach.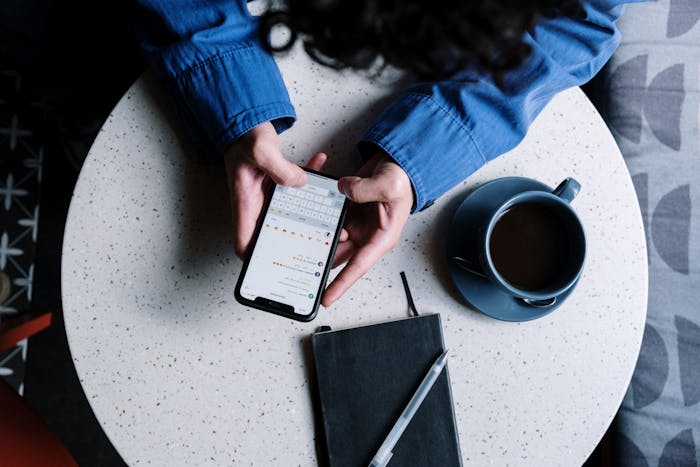 Pin top comments on your photos to create conversation
Recently, Instagram quietly rolled out the ability to pin "top comments" in the comment section of your photos. This is a seriously underrated feature for a number of reasons!
Firstly, it allows you to show gratitude and reward the followers who leave kind and encouraging comments on your photos. This means they're more likely to do it again! Pinning standout comments is also a fantastic way to spread positivity, as those uplifting notes will be the first thing people see when they visit your comment section.
Showcasing positive comments is also a great strategy for creating social proof. That is, if someone sees that other people are saying your content is awesome, they're more likely to think it is, too! Finally, this is an excellent technique for generating buzz and conversation in your comments. By highlighting an interesting and thought-provoking comment, more people are likely to comment in response to it—which means more engagement for you!
You can pin up to three comments to the top of your comment section at once. To do this, find the comment you want to pin, swipe to the left and click the thumbtack option.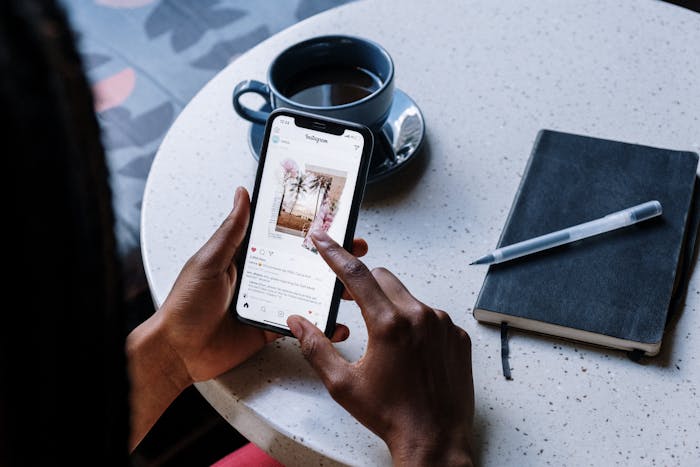 Bring more value to your followers with multi-post carousels and Stories
In order to warm up your Instagram followers and get them ready to buy from you, it's important to consistently provide them with free value. One great way to do this is with multi-post carousels and Stories.
Comprised of multiple graphics within these posts, these are essentially slideshows that your followers can flick through. They're the perfect way to share educational content, such as a series of tips or list of resources within the same topic.
Generally, these will include a title slide introducing the topic, followed by an individual tip or point or each slide, finishing with a call-to-action slide giving your followers their next step—whether that's following you for more tips or checking out your website. It's also a great idea to add your brand name or logo to each slide, so that if someone re-shares your content, you get the credit and visibility.
You can post multi-post carousels on both your Instagram grid (with a maximum of 10 photos per post) or Stories (there's no maximum here, these are simply posted as separate Stories).
A final tip: You can use Plann to create these carousels (thanks to our integration with Canva's free editing tools) and schedule them in bulk, without having to individually upload them one by one.
Plann is a powerful social media scheduling app used by 2M+ of the world's best brands. Available on iOS, Android and desktop, it features scheduling, strategy, and analytics tools. Start scheduling your beautiful and strategic feed today. And take 25% off with code PLANNXPEXELS25.
Cover photo by Francesco Ungaro.