Pexelspalooza 2020 was our biggest challenge series yet, with over $15,000 in incredible prizes from 10 challenges.
Tens of thousands of photos later, we just can't believe the quality of the submissions we received. There were so many great photos and videos submitted that our judges had a tough time selecting the winners, but we're finally ready to announce who's taking home the Pexelspalooza prizes.
Read on to see who won in every category, and stay tuned to hear about our favorite runner-up photos.
People Winner: Kammeran Gonzalez-Keola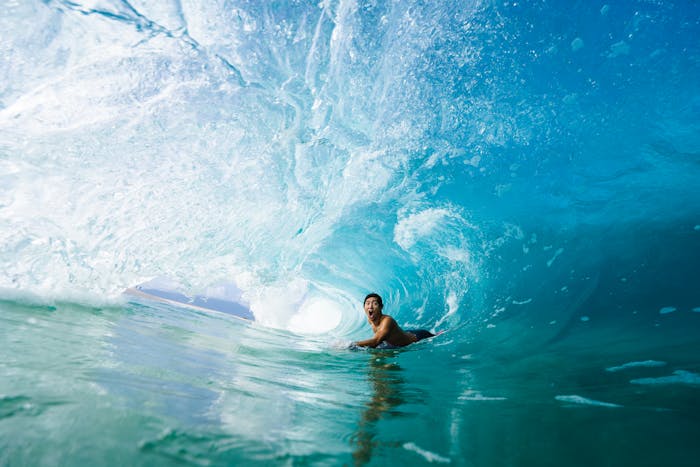 "I don't think people truly understand the difficulty of photographing a subject in the ocean, let alone while that subject in the dead center of a barrel," says challenge judge Michael Anthony, VP Sales and Marketing at Lensbaby. Kammeran, a Hawaii-based surf photographer, wins a Lensbaby Velvet 28 camera lens for this captivating shot.
"It's not only a great effort to get a shot like this, but as a viewer, I am captivated by the expression of the subject and the subject matter. The thing about people is that we can capture them in their natural element or choose to create a world that we place them in, this stands out because it does both."
Your City Winner: Thiện Minh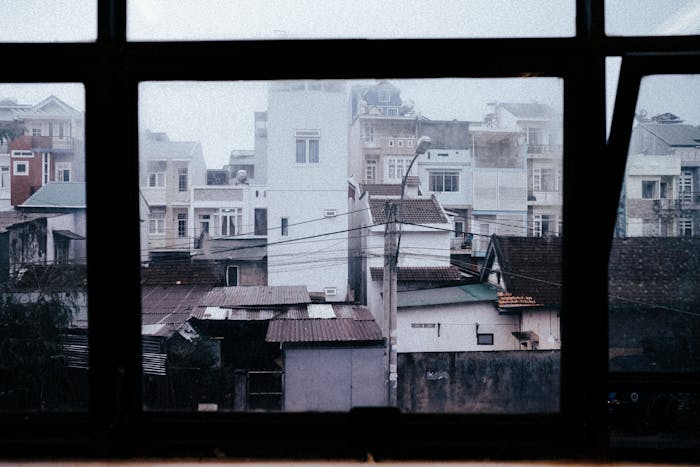 This enigmatic window view captured by Vietnamese photographer Thiện Minh was the winner of the Your City challenge, sponsored by Parrot.
"This photo conveys a strong aesthetic feeling," says challenge judge Yannis Mouhoun, Media Producer for Parrot. "It's also a very balanced work. I appreciated the grain and the rendition of washed-out tones in a symmetrical composition. The melancholic atmosphere is beautifully driven by the photographer's taste and his strong technical knowledge."
Adds Yannis: "This photograph resonates a lot with our collective experience of the pandemic. It sublimated the everyday life and emphasizes the curious monotony of stillness." Thiện Minh takes home a Parrot Anafi 4K HDR Compact Drone to capture new cityscapes.
Adventure Winner: Jeremy Bishop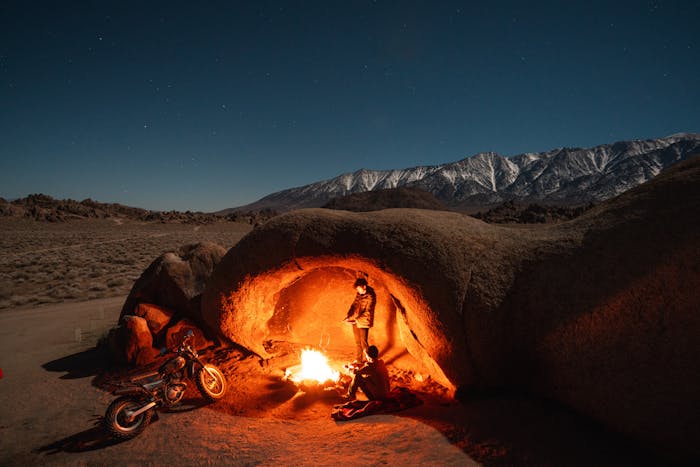 Our Adventure challenge sponsor Lexar chose this photo by California photographer Jeremy Bishop to win. Jeremy will get a Lexar prize pack of storage essentials.
Says Lexar senior marketing manager Joey Lopez, "This photo fully embodies adventure, from the star-filled sky, the icy mountains in the distance, with a pair of people seeking warmth after what seems like a long motorcycle ride in nature. The adventures that are not overly planned usually make for the best stories. These adventure seekers have minimal kit and simply enjoying a warm fire on a cold night."
Travel Winner: Jeremy Bishop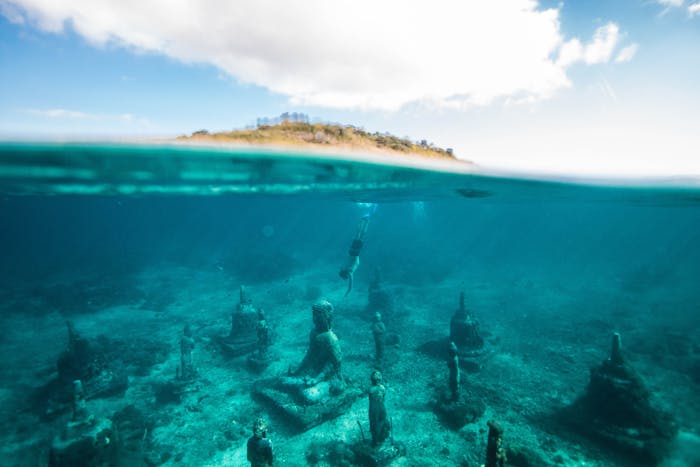 In a Pexelspalooza first, Jeremy Bishop takes home the prize for two challenges!
Our challenge judge, Uniworld CMO Shirnett Fleet, selected this incredible underwater snapshot as the winner. "This photo was chosen for the eye catching way the photographer captured both the under- and above water landscapes," U by Uniworld says. "The contrast of the turquoise water against the light blue sky, along with the unexpected underwater statues, are what really made this photo stand out."
"We liked that Jeremy gives viewers a glimpse into a more exploratory side of travel, drawing people in with the mysterious nature of the statues. Not only is his photography visually stunning, but we love how the imagery tells a story evoking wanderlust."
Jeremy will be going on a sweet 8-day Eastern European cruise in 2021 or 2022, courtesy of sponsor U by Uniworld. We can't wait to see the great shots he captures!
Masterpiece Winners: Bianca Salgado, Dimitri Weber & Maxim Goncharenok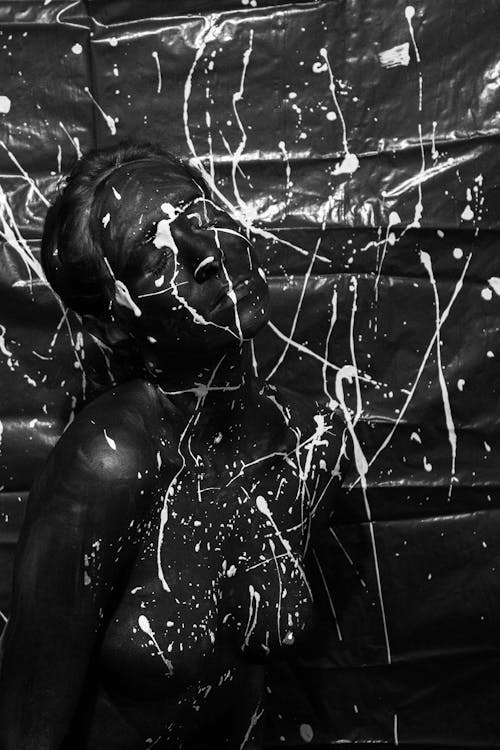 Masterpiece challenge judge Ulrich Grill chose this creative image by Lisbon photographer Bianca Salgado as the winner. She'll receive a prize pack of photo goodies from sponsors the COOPH and Red Bull Illume. Here's what Ulrich, founder of COOPH, had to say about his selection:
"From all the finalists this shot stood out for me. I choose this image because the mix of technical superiority, composition, creativity, impact, artistic flair, and overall qualities of photographic excellence is just better than any other.
"Masterpiece class needs to have a concept. While at first glance it's hard to distinguish what it actually shows — an interesting high contrast pattern, a volcanic landscape in Iceland — you realize that it is the female body merged with its background, forming a homogenous landscape. At that realization the viewer becomes really intrigued by the image and forms his/her own opinions about it. There is not a fixed answer to what the photographer wants to tell us.
"When I read the Masterpiece category description: From stunning landscapes to creative portraits, show us photos that feel like a masterpiece. This image perfectly represents the category. That's why it is a true winner."
The Masterpiece challenge also included two second-place winners: Dimitri Weber and Maxim Goncharenok. They've both won a COOPH and Red Bull Illume prize pack as well for their creative snaps.
Light Winners: Marcello Rocchesso & Andrea Zanenga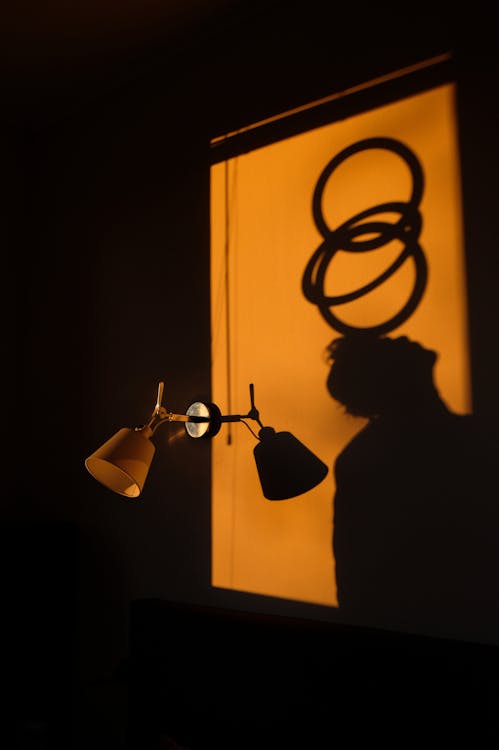 Venice-based photographer Marcello Rocchesso was chosen as one of the two Light challenge winners by our judge Terrow Farrow, Head of Content at Lume Cube. Both challenge winners will receive a Lume Cube Panel Pro light to amp up their lighting kit.
"I love that this image was seemingly created inside someone's home," says Trevor. "It is inspiring to see a beautiful image that was created using the elements that we all have access to: a little golden hour light and some shadows. Second, I quickly became curious as to how the subject is balancing the rings on her head... The fact that this amazing balancing act is being visualized through shadow play is incredible. This image has character and a certain uniqueness that immediately caught my attention."
Adds Trevor: "I like that the photographer created this image out of the naturally available light. They probably see this light come into their room every day and finally decided to create something with it! That's' what I love about photography, and especially about this image... you don't always need a high production value to evoke a response from your viewer."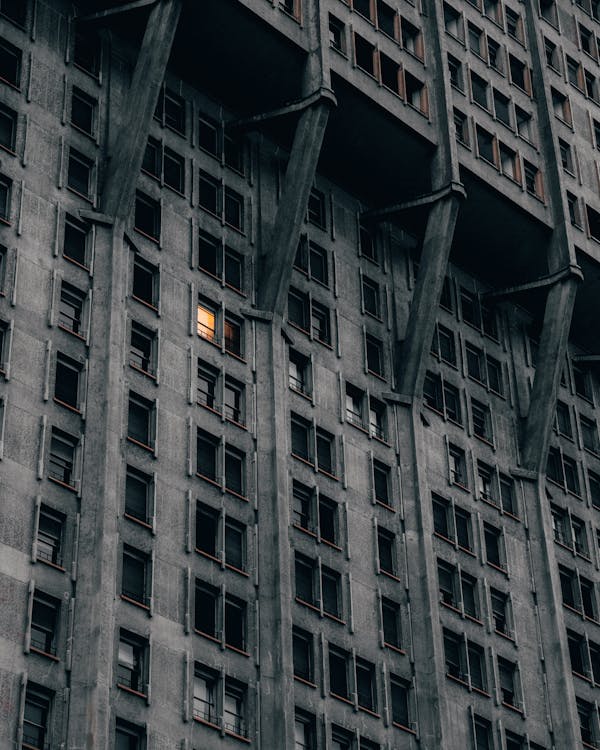 Our other Light challenge winner is also an Italian photographer: Andrea Zanenga takes home a Lume Cube Panel Pro too for this compelling shot. "There are a few reasons why this image stood out to me right away," Trevor says. "First, the subject is obvious (the one lit up window) and it draws your eyes right in. Second, I feel like this image symbolizes the state of the world in the way it was edited (dark and moody), the composition, and the subject.
"During this pandemic, we've all been forced inside and away from other people. Seeing the one lit up window symbolized isolation in my eyes. On the contrary, if everyone were indeed isolating in their homes, every window would be lit up. The irony! I love everything about this image. The message that the photographer was trying to convey here was obvious as soon as I saw it."
Film Winner: Masha Raymers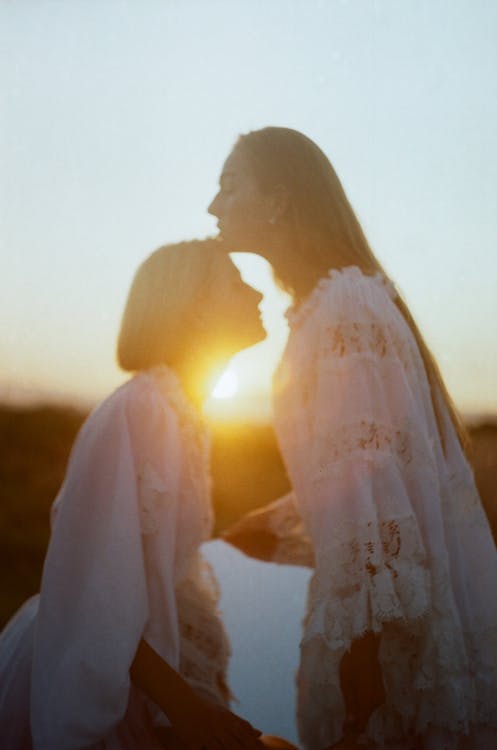 Polaroid selected this dreamy image by Ukrainian photographer Masha Raymers as the Film challenge winner. Masha will receive a Polaroid Now Starter Set to take some more great analog shots.
Says judge Jessica López, senior photo editor at Polaroid: "The photographer is capturing two key moments here: a sunset and human connection. It makes you feel like you are part of this intimate scene. Both subjects are holding a mirror as they were trying to reflect their love—their connection to make that moment last forever. Definitely the golden light helps to create a magic, and unique moment."
Jessica adds, "The photo is displaying all the beauty that film can give you: grain, surprise, spontaneity, mistake, personality."
Emotion Winner: Collis Torrington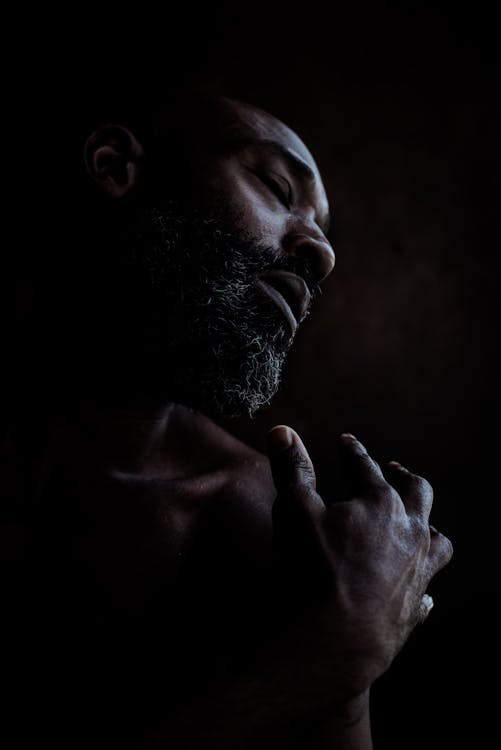 This emotional capture by Brooklyn-based photographer Collis Torrington was Sony's top choice for the Emotion challenge. Collis wins a Sony Alpha 7C camera to shoot more breathtaking portraits in the future.
Challenge judge Ally Coucke says, "This photo stood out as the one with the most intrigue behind the initial implied emotion. The composition, lighting, and focal point draw the eye through the shadowy parts, to the light on the man's face and hands—where the emotion can be felt, as the mind starts to wonder what the story could be."
"The emotion was evident, but which emotion was left up to the viewer," Ally adds. "I felt sadness, love, pain, despair, passion, and hope all at once, and then each emotion on their own as I returned to the photo. Rather than taking the direct route to an emotion, the photographer covered it all with a layer of mystery, letting the viewer decide which emotion was occurring."
Nature Winner: Maxim Goncharenok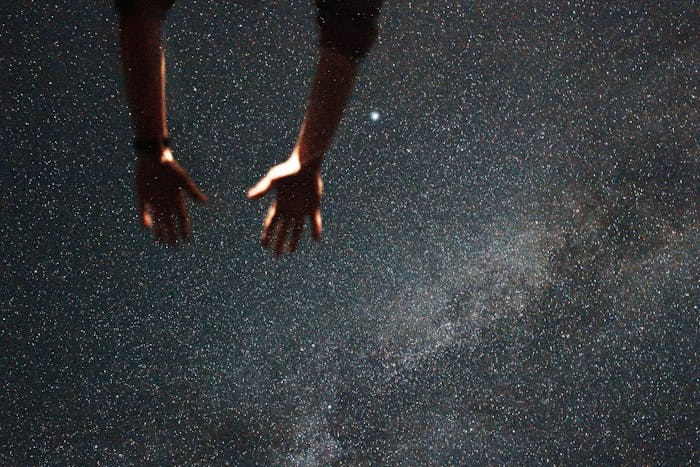 This starry sky shot by Ukrainian photographer Maxim Goncharenok was selected as the Nature challenge winner. He'll receive a sweet camera gear prize pack from sponsors Lowepro and Gitzo.
The Lowepro and Gitzo team says, "This picture stands out because it represents nature in all its components. The photographer mastered the use of light and perspective in this wonderful night scene." They add: "The photographer merged both the human nature and the beauty of planet earth, for a truly unique interpretation of the natural theme."
Creative Motion Winner: Steven Van Elk
This captivating video clip by Indiana photographer Steven Van Elk takes home the Creative Motion prize, selected by our judges at Manfrotto and JOBY. Steven gets a sweet video gear prize pack including a JOBY Vlogging Kit and Manfrotto Befree Live portable video tripod kit.
"The video feels like a journey the viewer can interpret in many ways as the girl moves through the field toward the sun," says the Manfrotto and JOBY team. "There's a sense of joy, sadness, and freedom from the scene. We loved how Steven captured many motions all in one scene that blend organically and beautifully. The girl walking through the field, flowers moving, clouds seeming to move. There's a lot to take in from this simple scene."