Whether you're setting up a new website or planning on revamping your existing one, you need to get a few key things right.
Your contact information. Your branding. Your keyword strategy.
And your media.
In fact, media and design is one of the key metrics that visitors use to determine whether or not a website is credible. And if it's not credible, they're not sticking around.
Here, we're sharing eight ways to ensure you're using the right media to improve your website's credibility and its performance:
Start with your branding
Use video and images
Follow SEO best practices
Focus on key pages
Take advantage of free resources
Place your most important media wisely
Make sure to A/B test
Optimize for speed—and don't forget mobile
Here we go.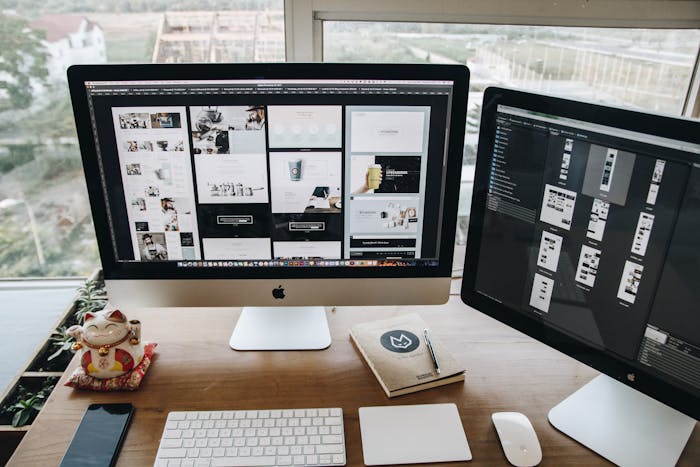 1. Start with your branding
Before you start planning on what you'll include on your website, you need to define your branding first. That means settling on some visual guidelines for your company's style:
Fonts
You'll want to define two or three fonts—but no more than this—to use throughout your website and other branding material. Make sure to decide which font should be used in body text, which should be used in headings and titles, and which should be used in captions.
Logo
You might be using your logo on your website already, but you still need to decide how your logo should appear on a page. Is it okay to change the opacity? Is the width adjustable? Is a busy background an option? Set some best practices for how you want your logo to appear—and then stick to this throughout your website.
Color scheme
Choose a brand palette with up to four colors, at least a primary color and an accent, and make sure to designate the hex code. If you're not sure where to start, try finding an image or design for some inspiration to generate a brand palette.
Getting this specific about using your logo or color options might seem nit-picky, but it's important for establishing your brand—and for building it. Using the same color scheme can increase brand recognition by up to 80%, which is huge for businesses just getting started.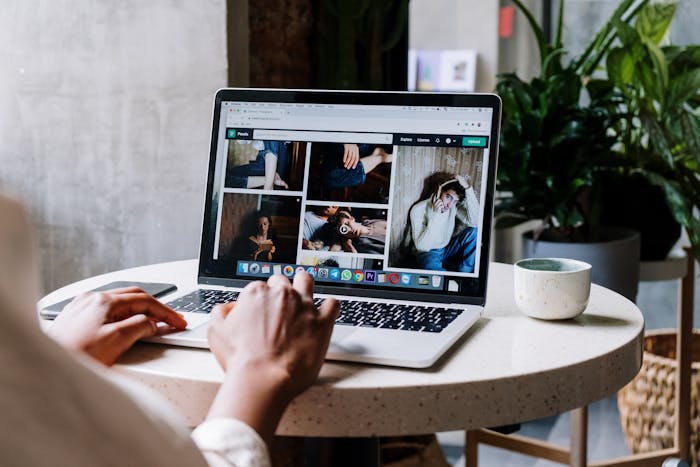 2. Use video and images
Websites with just text are dated. While you can describe your offering and your purpose to your audience in text alone, it doesn't mean you should. Text alone won't do much to establish your credibility or humanize the experience. Instead, you need images and videos on your website that depict your product, offering, or you and your team.
Video and images help boost engagement with your users to improve your website performance, too. With the right media, users will stay on the page longer.
So whether it's an image, a video, or even a gif or motion graphic, make sure to add some media to your website for better performance.
3. Follow SEO best practices
It's important to follow SEO best practices when you're adding media to your website. Images and videos can impact both your ranking on Google and your speed—but we'll cover speed in a minute.
When you're adding media to your website, be sure to include alt text. Alt text is an HTML attribute that describes the content of the image. This is what Google will crawl, and it's also what people using screen readers receive. By adding alt text carefully to all your images, you can improve your SEO and your chances of appearing in a Google Image Search.
Video SEO will improve your website performance, too. In fact, a website is 53 times more likely to land on page one of Google if it includes a video. For videos, make sure you're using alt text and selecting an appealing, appropriate thumbnail, too.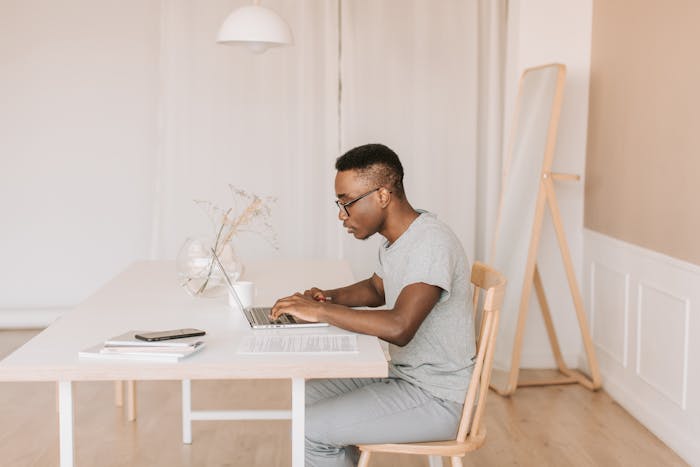 4. Focus on key pages
Media helps improve your website performance, but you need to make sure you're using the right media on the right pages.
While your blog posts will have a variety of images, videos, graphs, and more that illustrate your topics, your product pages should only have images featuring, well, your products.
When you're setting up your website, take some time to outline what types of media should be used on key pages on your website:
Homepage
Product pages
Landing pages
Blog posts
Focusing on getting the right media for these key pages will help make these even more effective.
5. Keep your imagery consistent
Branding works best when you're keeping it consistent—and for good reason. On average, a person will come across your brand five to seven times before remembering it.
Now, those interactions could be as simple as seven social media posts. But,more likely, it'll be a combination of mediums. This could be a social media post or two, a YouTube ad, a title ranking on Google, and, finally, a visit to your website's blog. Or a Google Image result, a LinkedIn campaign, a couple of Twitter posts, and then your website's product pages.
The media on your website should align with your brand so that it's easily recognizable as a part of your branding for all of these potential paths. That way, whether a user ends up on a landing page offering a content download or on your home page, they're getting the same high-quality brand experience—and you're building brand recognition.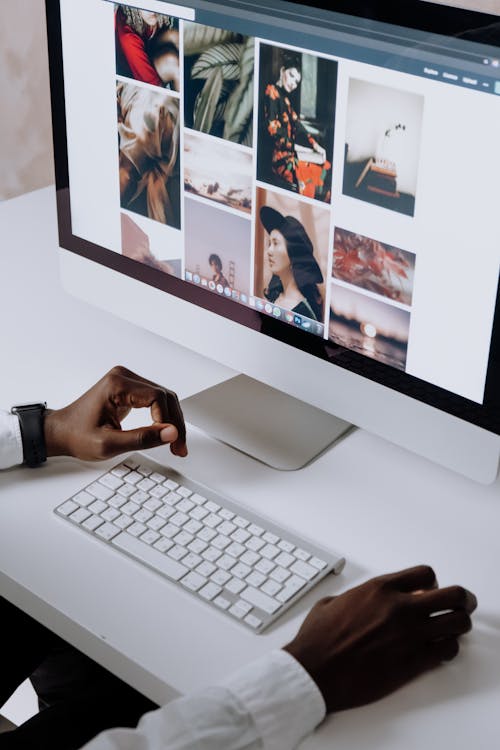 6. Take advantage of free resources
High-quality photos of your office, your product, and your team are always great to add to your website. This material lets your potential customers get to know you better, since it offers an authentic glimpse at real-life humans behind your brand or the real-life products they're considering.
But that doesn't mean you have to create all the media for your website. It doesn't even mean you should.
Using license-free photos and videos can help you supplement the media you create. So make sure to take advantage of tools like Pexels to find the best media for your brand.
7. Place your most important media wisely
I had a boss who once gave me great content marketing advice that changed the way I write blog posts: Don't save your best content for last.
I had grown so used to writing supporting arguments in school and saving the most impactful one for last that I approached my first blog posts the same way. But when you're writing or designing content for the internet, your user isn't obligated to scroll through the whole thing—and most of the time, they won't.
The same goes for your images or videos: Don't inadvertently hide your best media. Instead, make sure you're placing your most important media front-and-center.
People commonly scan websites in an F-shaped pattern, but these studies have focused on reading text. For images and videos, users are more likely to pause and look at media, so the left-alignment is less important. Instead, focusing on using key images and media above the fold to improve performance.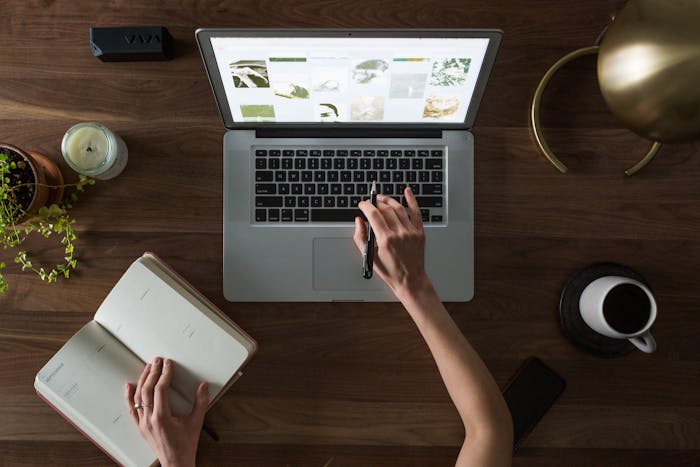 8. Make sure to A/B test
We know that images and videos can improve your business website, especially when you're following the best practices we've outlined here. But in terms of choosing the best images, the best placements, and the best layouts? You'll need to test that.
An A/B test is an experiment that shows one set of website visitors one version of a page experience, while showing another set a variation. This variation is an isolated variation. For instance, if you're testing whether to use an animated video overlay homepage or stick to a similar still animated hero image.
Another example might be with editing effects of the same image. Do users respond better to an image when it has a brand-color filter, or not? A test will let you know—and help you better understand your audience.
A/B testing a really common, effective way to figure out all of those bests for your own website, so that you can make sure you're not only using the right media but getting the most out of it.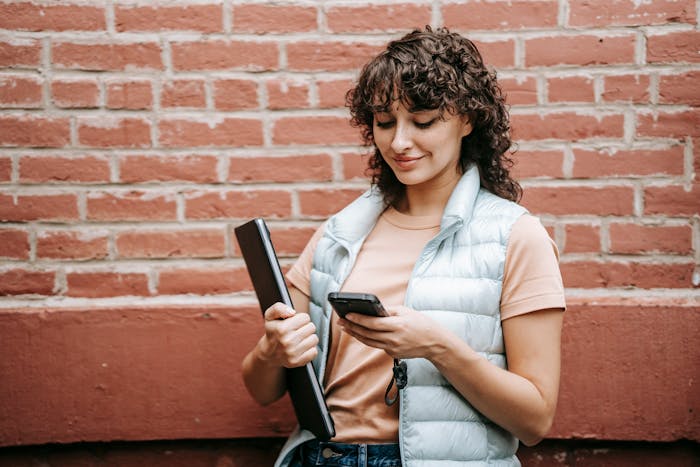 9. Optimize for speed—and don't forget mobile
Your website's load speed needs to be quick in order to meet the people's expectations today. The ideal load speed for a website is 1-2 seconds, and if your site's taking longer than that it can impact performance. 38% of visitors will leave your website if it takes 5 second to load—and the percentage keeps rising dramatically for any additional second of load time.
When you're adding media and images, make sure to optimize these before adding them to your website. Here are some tips:
Go for a JPG or PNG whenever possible. These file types are recommended for SEO and website performance.
Compress your images before uploading. You can do this in Photoshop, or with a free tool like TinyPNG.
Check your website load speed regularly. Google has a free speed test that you can easily run.
And when you're working on speed, don't forget about mobile. Make sure you're taking advantage of Google's Accelerated Mobile Pages whenever possible.
Create a better business website with high-quality images and video
Now, it's time to get started creating your new website or giving your existing site a media makeover. Use these tips to gather the right media assets for your site and leverage them to help improve your website's credibility and its performance.