Welcome to Hero of the Week, an ongoing series sharing stories from some of the best photographers in the Pexels community.
Based in Baton Rouge, Louisiana, Joshua Mcknight is a self-taught freelance graphic designer and photographer whose portraits perfectly capture the emotion of the person depicted.
We've loved his photos ever since he joined Pexels—Joshua was one of the photographers featured in the first Pexels gallery exhibition in Toronto in 2018.
We talked to Joshua about the photographers who inspire him, what makes a great portrait, and how he's working on the crucial goal of increasing representation of Black people in stock photography.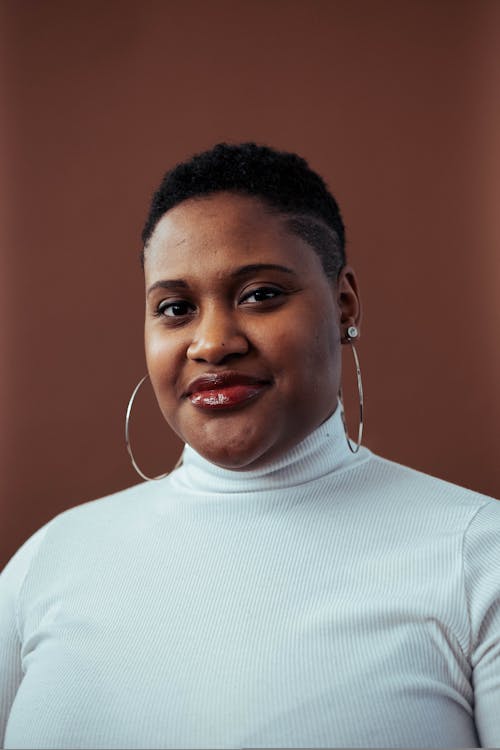 Pexels: How long have you been taking photos, and how did you get started?
Joshua: I've been a photographer since September 2013. I got my start during my freshman year at Southern University and A&M College.
During that time in my life I was really into illustration, but I wasn't as good as I wanted to be. Then I decided to take some of the money I'd saved from my college refund to buy a camera, because I wanted more control of the type of art I created.
What cameras and lenses do you use?
I recently transitioned to a Fujifilm X-H1 with a Carl Zeiss 32mm f1.8 lens, but a lot of my work was shot with my Fujifilm X-T1 paired with the same lens.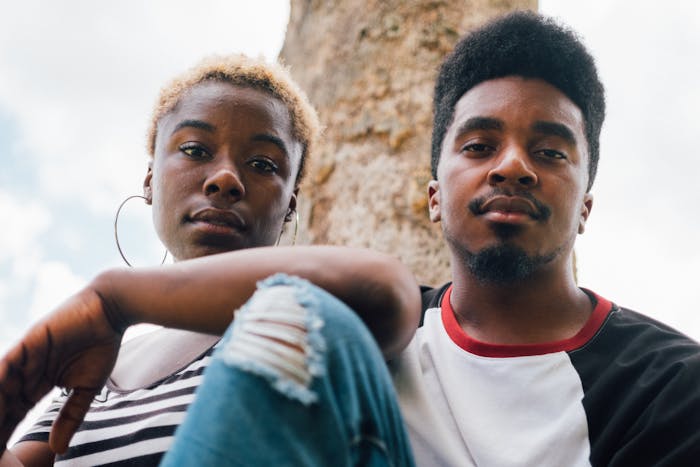 What, in your opinion, makes for a great portrait photo?
For me, a portrait is great when you've accurately captured the personality of those you're photographing.
I do my best to express to everyone, at the beginning of the photo shoot, that I want them to be their authentic, unfiltered, and un-repressed selves. Then, it's simply my job to capture that expression of them, whatever it may be, in our environment. Also, accurate skin tones are so important to me.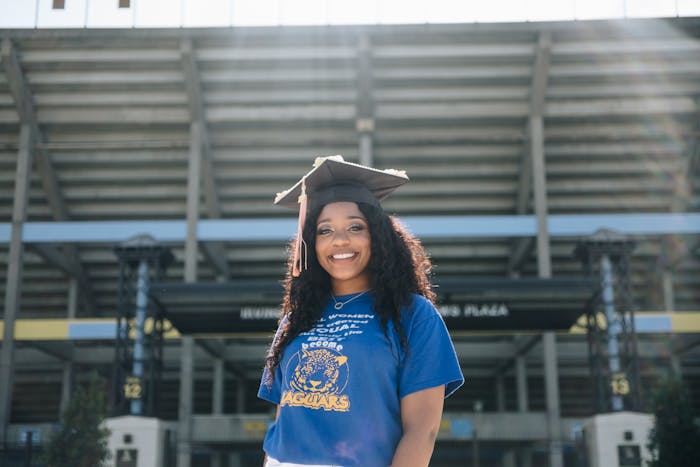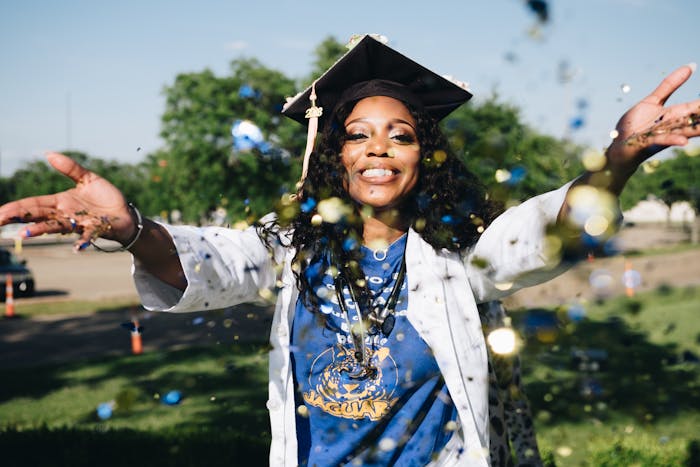 Who are some other photographers or artists that inspire your work?
This is a really difficult question, because I find myself drawing inspiration from so many wonderful creatives. If I really focus, I'd say I'm very inspired by the work of Afritina Coker and Joshua Kissi.
Afritina always has an expressively fresh brand that works really well when paired with her photography and graphic design style, and I love that.
Joshua's photography is equally striking to me, and his particular vision of creating space for Black people to be featured in more stock art aligns with my visions as well.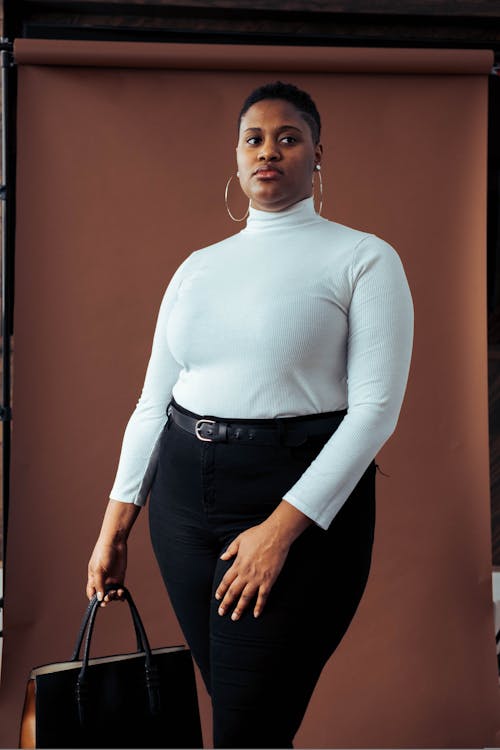 I saw you noted on your website that you're working to create stock photography of people from the African diaspora, which is also super important to us here at Pexels. Could you talk a little bit about this goal?
Photography is a passion of mine. I love taking photos for the fun of it, but I'm also very aware of the lack of equity for Black people in stock photography.
I worked at an ad agency as a graphic designer where clients would actively and often request I not use stock photography of Black people because they "...didn't really fit the company's brand."
Mind you, some of these were mattress companies, as if Black people don't need a good night's sleep.
I also saw some of my white coworkers, fellow graphic designers, seldom use black people in their art. This was disheartening and demoralizing because it meant that I was getting a firsthand look into how white people were not able to see themselves in images of Black people, despite expecting Black people to see ourselves in images of white people.
I'm aware of the effect that white supremacy and its ideologies have had around the world when it comes to properly representing people that look like me.
I see tremendous opportunity in using my photography skills to capture quality images of Black people in diverse settings to show the immeasurable range of expression of my people.
Could you share a favorite photo from your Pexels profile? Why is this one your favorite?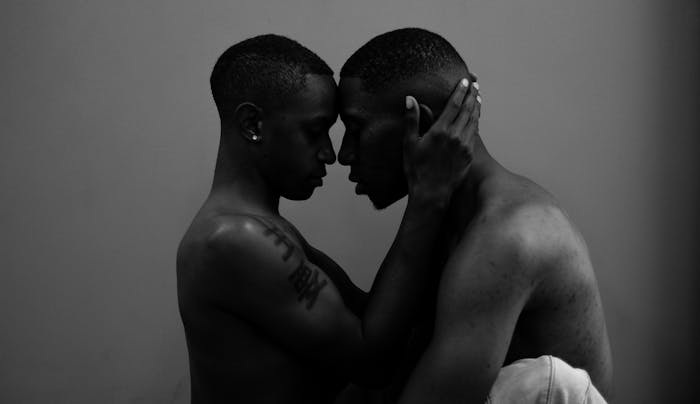 I receive so many really amazing messages from people who use this photo , expressing how they love the quality of representation as Black men in the LGBTQ community.
I also get messages from non-Black people about how they really appreciate this series of photos, and how much the quality of the content works well with the projects they create. So far I've seen a lot of amazing projects inspired by and used in conjunction with this photo in magazines, poetry books, blogs, articles, and more.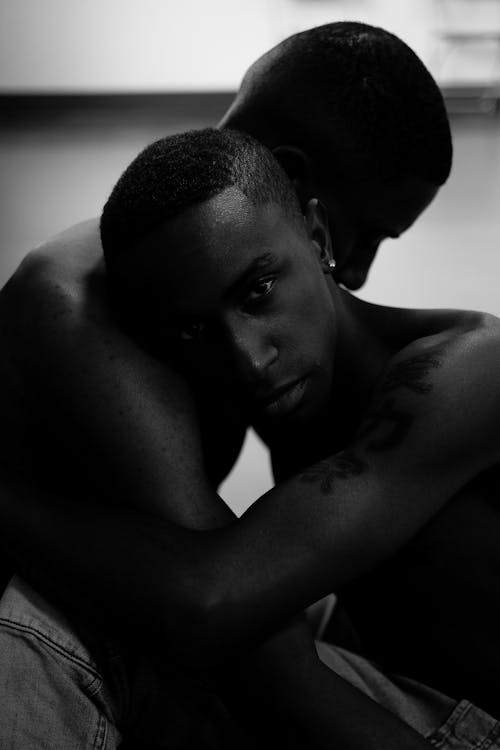 What short- or long-term goals do you have for your photography?
Long term, I would love to have the funding to develop this really creative idea that I have regarding the importance of Black women. I was featured in the student art gallery when I was in college. Then, I got my first taste of international acknowledgement when Pexels featured my photo in the We Are One gallery at the Free Creative Studio in Toronto.
Even though I wasn't able to attend this event, participating in that experience really opened my eyes to the possibilities of creating my art. It was exciting to see it printed and displayed largely in a room of fellow creatives.
My hope is that it opens them to the beauty and diversity of Black people. That is my ultimate goal.
Pexels Heroes is our invite-only community of the top photographers on Pexels. Find out more and apply to join here.