Welcome to Hero of the Week, an ongoing series sharing stories from some of the best photographers in the Pexels community.
Living in Mississauaga, just outside of Toronto, Canada, Javon Swaby is a recent university grad with a biology degree, and a love of fantasy-inspired photography.
Javon is currently applying to a masters degree in teaching at the University of Toronto. In his spare time he not only shoots and edits captivating photos, but is also an aspiring Twitch streamer.
We talked to Javon about how he's inspired by fellow photographers, his love of travel, and how anime influences his creative photography. (His favorite series include Inuyasha, Naruto, and Berserk, a medieval fantasy that's been ongoing since 1988. "It's extremely inspiring and reminds me that if there's a will, there's a way.")
Pexels: How long have you been taking photos, and how did you get started?
Javon: I started getting interested in photography in my early high school years in 2011-2012. I loved to scroll through Instagram and Tumblr photography feeds at the time and they were the two big reasons I got interested in photography.
I loved the idea of taking everyday objects and places and making them look more aesthetically pleasing by changing up the perspectives and color grading/tones. In my grade ten year of high school, I enrolled in my first media arts class where I learned the basics of using a DSLR camera and photography programs such as Adobe Photoshop.
I probably also have my mom to thank for giving me an early interest in photos, since whenever we'd go to fun places like the zoo, she would lend me one of those Kodak disposable film cameras from back in the day.
I loved the anticipation of waiting to see what the photos would turn out like and I also saw it as a way of preserving my favorite memories.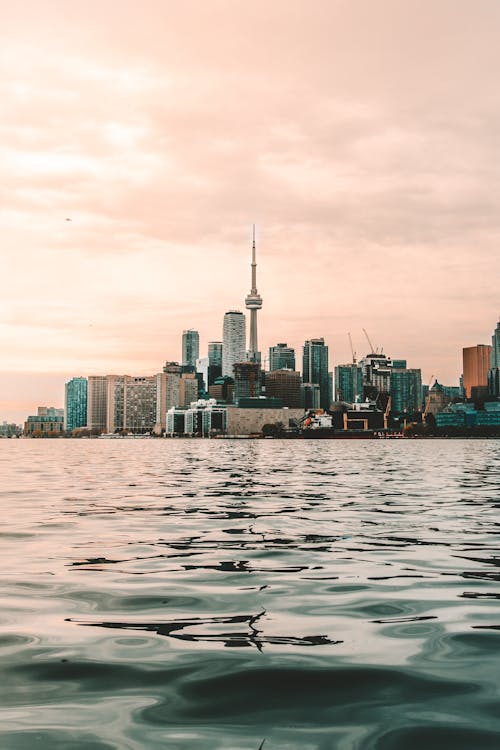 What camera gear do you use?
My current camera is a Canon 6D mark ii and I'm rocking a Canon 16-35mm f2.8 mark ii lens on it.
I went for the 6D mark ii a couple years back because flippy screens are a big deal for me, since I love getting low with my camera, and the 16-35mm lens is also great 'cause it allows me to get very dramatic wide angle effects for my subjects—which usually tend to be architecture and landscapes.
I've been thinking about upgrading to a Sony system since that's where all the hype's going, but I'm still torn between the two systems.
What's your favorite type of photo to shoot?
My favorite type of photography would probably have to be travel photography.
I absolutely love capturing my journey on camera, whether it be impressive architecture or breathtaking landscapes. I live to travel and experience new things.
I absolutely love the idea of "not getting comfortable," which means a lot of visiting new places and exploring new cultures. I've tried all kinds of photography before, but nothing tops bringing my camera along for my travels yet.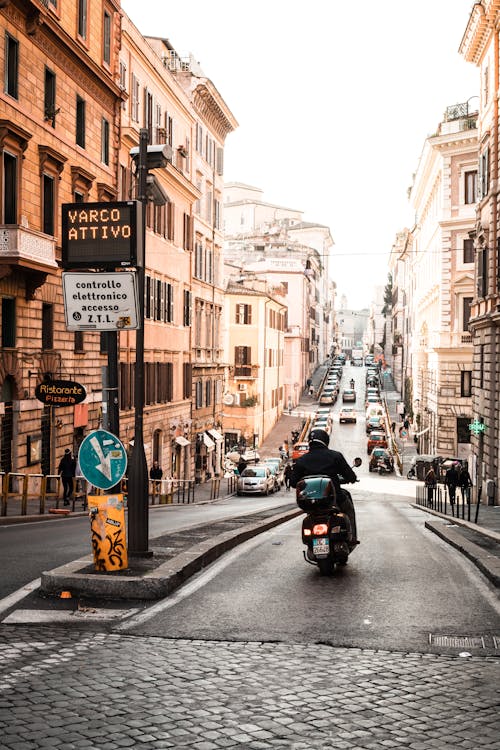 What inspires your photography?
A lot of my photography is inspired by other travel photographers such as Sam Kolder, Peter McKinnon, and Matti Haapoja, who just so happen to be fellow Canadians!
Aside from my regular travel photography, I do a lot of "fantasy x reality" photography edits, where I take some of my favourite fantasy characters from anime, movies, or video games, and I fuse them into either my own photos or other photos I obtain from Pexels and other image bank websites.
Some of my biggest inspirations for photography and life in general come from anime.
Tell us about your favorite photo on your Pexels profile.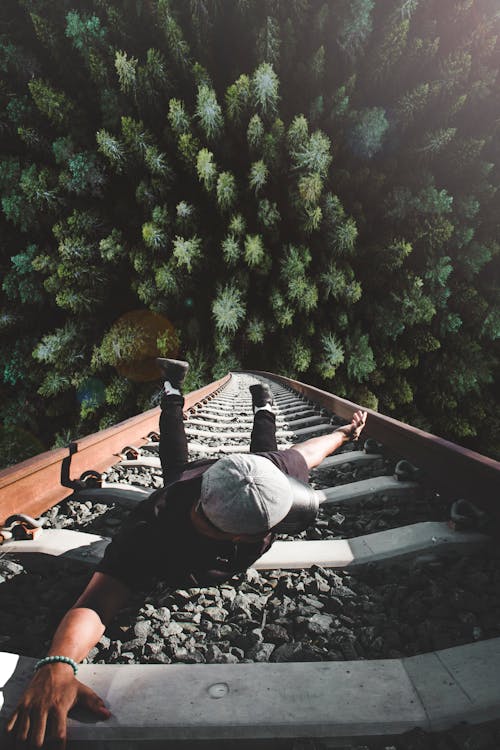 It's really hard to pick a favorite photo since a lot of my photos hold a lot of travel memories that I all cherish very much.
But I'd probably say the photo edit I did where I was hanging from the train tracks in front of the engineering building at the University of Waterloo is my favorite. It was a fun edit idea I saw people doing a lot on Instagram and I thought I'd give it a shot myself.
This also happens to be one of my most popular photos on the website, and a lot of people tagged me in their own unique edits of it on Instagram, which I really loved to see!
Who are some other photographers that inspire you?
I already mentioned some larger artists that inspire my work, but there's a couple other photographers that continue to inspire me with the unique innovative work they continuously produce.
Some of these photographers that always keep me inspired are Jerry Quartz (@jerquartz), Anthony Nusca (@anthony.nusca), and Jon Mao (@effecting).
I also have my videographer friends Harry Zhou (@iharryzhou) and Sam Lin (@samtranlin) who have been introducing me into the world of video, so hopefully soon I'll be able to produce great videos to accompany my photo submissions onto Pexels for others to use!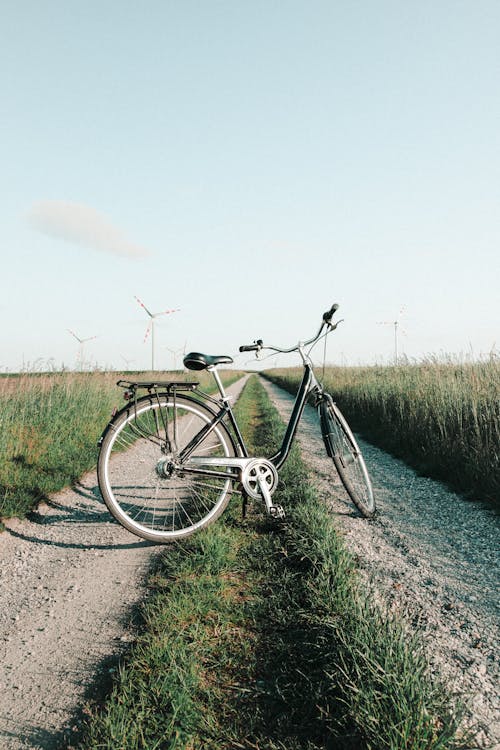 What's a goal you currently have for your photography?
One goal that has always been the goal for my photography is to make people feel something when they see my photos—typically a warm, almost nostalgic feeling.
This is one of the big themes I like to play with when I do my "fantasy x reality" series. I really enjoy the responses I get from people talking about their favorite movies/anime and the games/shows they loved growing up with.
Another goal I have is to take at least one photo I'm very proud of every time I visit a new city or country. I want to make a really awesome collage after I've been to a few places around the world and frame it on the wall of my future house.
Pexels Heroes is our invite-only community of the top photographers on Pexels. Find out more and apply to join here.