Welcome to Hero of the Week, an ongoing series sharing stories from some of the best photographers in the Pexels community.
We've been obsessed with the bright, poppy photos of the creator known as Designecologist for a while. The Toronto-based photographer is a pro when it comes to funny and memorable edits, with more than a little touch of the surreal in her colorful shots.
Inspired by her childhood taking silly snapshots for Facebook albums (those were the days!), Designecologist has become a multi-talented artist who works in creative design by day and goes "Photoshop wild," as she tells us, by night.
We caught up with Designecologist to learn more about her photography origin story, the other photographers who inspire her work, and her brand new online store.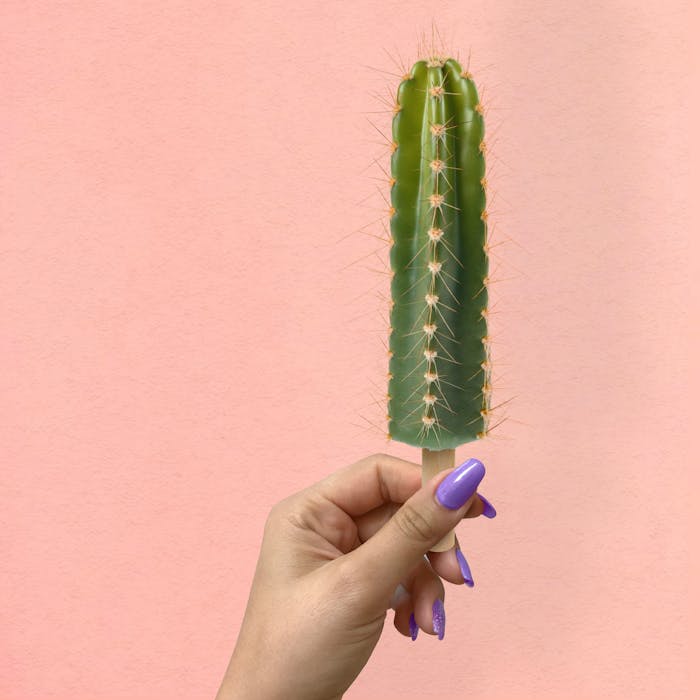 Pexels: What do you do, and what is your current location?
Designecologist: A lot of people don't know this about me, but I've earned my Bachelor of Arts Degree in Interior Design. I am a Creative Designer for a leading furniture manufacturing company in North America. I wear many hats in my full-time role, from fabrics to furniture and interior design to marketing.
Most know me as Designecologist. When the moon comes out, my imagination runs free and I go Photoshop wild, literally. I share many of my graphics on Instagram @Designecologist. Instagram is my therapy platform; creating art with no boundaries.
It's grown from a hobby to my other full time job. I work with marketing firms and enterprise organizations to design graphics and provide other services such as social media marketing, branding, web design, and photography.
That is how I first came across Pexels. I was so tired of paying for photography and a lucky Google search lead me to Pexels! It was so life changing that I wanted to contribute to help others have access to even more free, high-quality photos.
During the lockdown, I created and launched my online print shop at nakedwall.ca where my photography and graphics can be purchased worldwide to dress up any wall!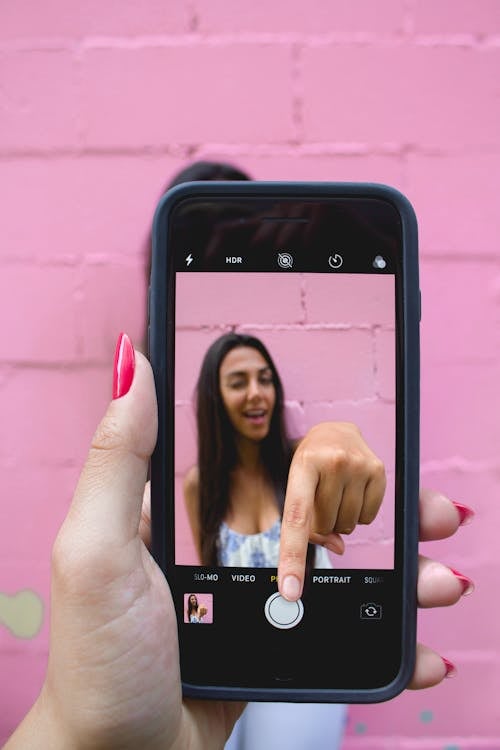 How long have you been taking photos, and how did you get started?
I've always had a passion for photography — when I was twelve my older brother introduced me to Photoshop, telling me it's the advanced version of Microsoft Paint. As I got older, four-part albums were popular to upload on Facebook and I was the girl who wouldn't go anywhere without her pink digital camera and extra battery packs.
I was 22 when my brother bought me my first real camera, a Canon EOS Rebel T3. From then on I developed an even bigger passion for photos and felt confident enough to share them with the world!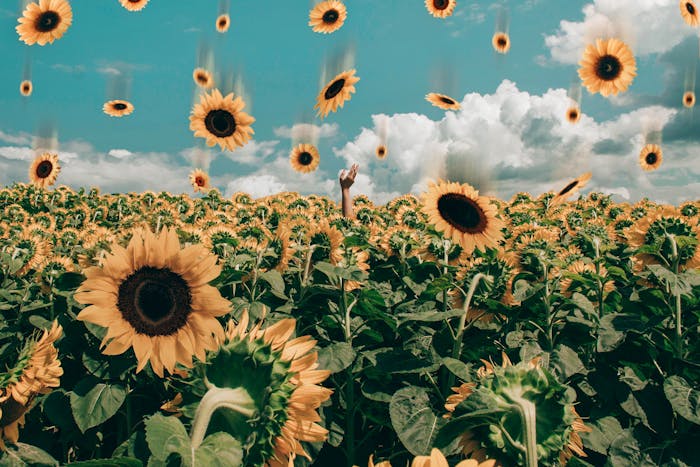 What camera gear do you use?
I currently use a Canon EOS Rebel T7i. Depending on what I'm shooting I may also use lens filters, tripod, gimbal, backdrops, lighting, light box, or a motorized turntable.
What's your favorite type of photo to shoot, and why?
I LOVE taking genuine candid photos, I appreciate them the most.
When you capture the real moment at the right time it's the most sentimental keepsake. Every time you see the photo, you feel those emotions again and again.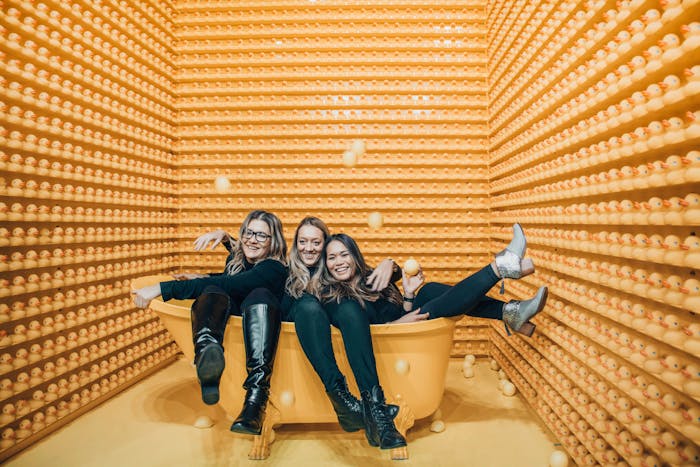 What inspires your photography?
Ever find your eyes locked on a view and think: wow, that is truly perfect? It could be the clouds positioned perfectly in the sky, the symmetry in man-made architecture, the perfect colors mixed, or someone in their most natural state.
I guess what I am trying to say is I find inspiration in anything and it's why I always have my camera handy!
Tell us about a favorite photo on your Pexels profile — why is this one your favorite?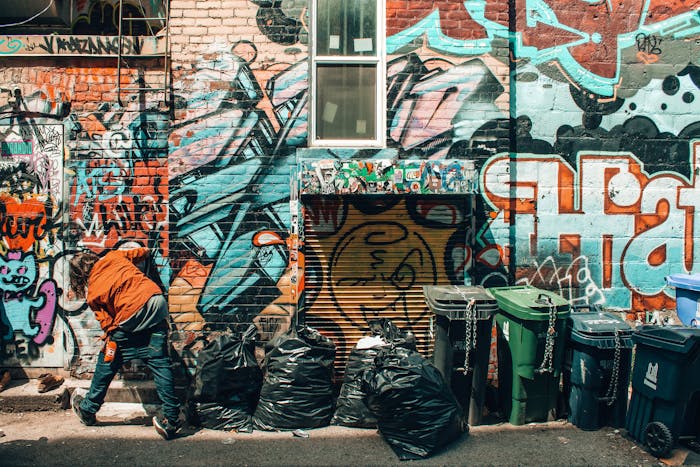 I was walking through a busy downtown Toronto alleyway and noticed a man completely absorbed by the graffiti art, completely ignoring anything else around him. I stopped to take in the environment he was in, and how for many it would be uncomfortable but he made the best of it, and the art brought him joy.
The photo for me tells a story, and often times reminds me to be happy and enjoy the simple things. I've printed it on a mouse pad, which I use every day!
Who are some other photographers or artists who inspire your work?
I have so many! I follow tons of accounts on Instagram, strictly because they're inspiring. But off the top of my head I can name these five accounts for their different reasons:
Really there's so much more — tons of talent on Instagram.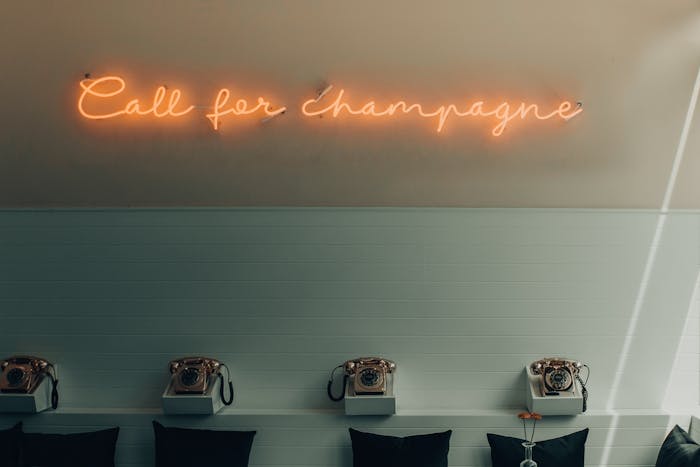 What is one goal you have for your photography?
I take photographs simply because I personally enjoy doing so. The most rewarding part of it all is that others enjoy it to. I get sweet and thoughtful messages quite often through Pexels and Instagram. That is my push.
The ultimate goal is that more and more people enjoy my photographs!
Pexels Heroes is our invite-only community of the top photographers on Pexels. Find out more and apply to join here.